Robbie Thompson
, PE, CCM
Vice President/D/FW Regional Manager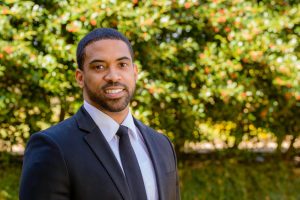 Robbie Thompson, PE, CCM, Vice President, Civil Operations Leader, has more than 13 years of experience in construction management and design. Robbie is responsible for the day-to-day operations and business development in the North Texas, Dallas-Fort Worth metropolitan area, including Oklahoma. His role and responsibilities include project, program, and construction management duties on assigned projects as well as supporting staff with the necessary tools and resources to be successful.
From 2003 to 2008, Robbie began his engineering career with some of America's largest and leading engineering firms, designing land development, transportation, and water/wastewater projects in the San Antonio and Dallas area. Such projects included single and multi-family, roadway, sanitary sewer, and water main projects. Robbie's construction management experience has involved transportation, aviation, and water/wastewater projects.
Robbie is an active member in Construction Management Association of America (CMAA) North Texas Chapter. He has previously served as Treasurer with the CMAA South/Central Texas chapter. Robbie volunteers for local school career days to promote the science field and careers in the A/E/C industry to young aspiring students.
Robbie received his Bachelors of Science and Masters of Science degrees, both in Civil Engineering, from the University of Texas at San Antonio. He is a Professional Engineer in Texas and a Certified Construction Manager.