Come join a winning firm
Foster CM Group, a highly respected firm, offers a progressive culture where work-life balance is particularly important. Whether it's through providing support and flexibility or celebrating the importance of family and purpose, we build careers through ongoing professional development by understanding what team members value about their employee experience. We work as a team and strongly encourage mentorship by entertaining new industry innovations collaborated between staff to further everyone's skills successfully. Our firm has a long history with multiple repeat clients based on our outstanding performance.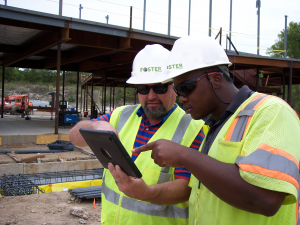 We offer a competitive compensation and benefits package, including:
If you are looking for a great new opportunity to work with a leading program/construction management firm that provides trusted advice to it clients, and think you would be a great fit, please click APPLY NOW on the position you're interested in and include a cover letter and resume.
CURRENT AVAILABLE POSITIONS
San Antonio
8610 N. New Braunfels Avenue, Suite 606
San Antonio, Texas 78217
Phone: (210) 804-1004
Fax: (210) 828-5484
Austin
13785 Research Blvd, Suite 125
Austin, Texas 78750
Phone: (512) 655-2210
Fax: (512) 655-2101
Dallas
One Galleria Tower
13355 Noel Road, Suite 1100
Dallas, Texas 75240
Phone: (972) 851-1003
Fax: (214) 746-5002
Fort Worth
5601 Bridge Street, Suite 347
Fort Worth, Texas 76112
Phone: (817) 586-4397
Fax: (817) 492-7001
Houston
700 Milam, Sute 1300
Houston, Texas 77002
Phone: (713) 353-4742
Orlando
6900 Tavistock Lakes Blvd, 4th Floor
Orlando, Florida 32827
Phone: (321) 424-6500
Phoenix
One Renaissance Tower
2 North Central Avenue, 18th Floor
Phoenix, Arizona 85004
Phone: (602) 533-2833
Fax: (602) 759-7310
Seattle
801 2nd Avenue, Suite 800
Seattle, Washington 98104
Phone: (206) 489-5656
Denver
999 18th Street, Suite 3000
Denver, Colorado 80202
Phone: (303) 357-4888