Paul W. Foster
,CCM, FCMAA
President/CEO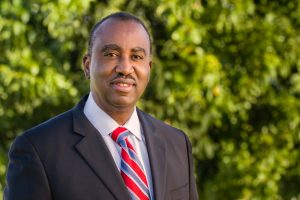 Paul W. Foster, CCM, FCMAA, President/CEO of Foster CM Group, Inc., has more than 35 years of experience in the Program Management/Construction Management industry. He is responsible for managing the day-to-day operations for all the firm's offices in: San Antonio, Austin, Dallas, Fort Worth, and Houston, Texas; Seattle, WA and Phoenix, Arizona. Paul serves as a project executive while managing programs within many industry sectors including: Aviation, Education (K-12 and higher education), Government (City, State and Federal), Healthcare, Transportation, Sports/Recreation, and Water/Wastewater. Prior to establishing Foster CM Group, Paul was a field manager for an ENR Top 50 Program/Construction Management firm.
During his 35 years in the industry, Paul has been involved in managing more than $5 billion in construction projects and programs within the United States. He serves on a number of civic boards and is involved in many industry and community service organizations. Paul served on the National Board of Directors for the Construction Management Association of America (CMAA) and the National Board of Directors for the Texas Tech Alumni Association. In 2010, he received the National Society of Black Engineers' Entrepreneur of the Year award. In 2020, he was inducted into the CMAA College of Fellows.
Paul earned a Bachelor of Architecture degree from Texas Tech University.  He is a Certified Construction Manager (CCM).  Paul is known for his pragmatic approach to managing his team of professional staff and being a trusted adviser to clients.