W. Henry Waggy
, PE
Program/Construction Manager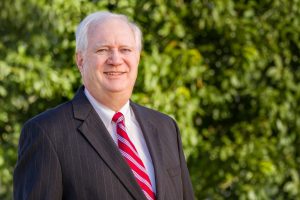 W. Henry "Hank" Waggy, Program/Construction Manager, has more than 40 years of experience in the field of water and wastewater engineering. At Foster CM Group, Hank is responsible for providing program and construction management services for water and wastewater utilities. Activities under his direction include construction management, project administration, document controls, field inspection, and cost estimating for construction. He represents Foster CM Group to his clients and directs all services provided to them.
Hank has provided planning, design, construction management and inspection services for water and wastewater treatment plants, water and wastewater pipeline systems, and roads. He has worked for consulting engineering firms ranging in size from local firms employing a few people to large international firms employing tens of thousands. He also ran his own engineering business in Colorado and Texas. Hank worked in the public sector for five years directing the engineering department of a large wastewater utility providing planning, design and construction management of large wastewater treatment plant projects and large sewer projects. He has been with Foster CM Group since 2013.
Hank earned a Bachelor of Science degree in Engineering from the California Institute of Technology and a Master of Civil Engineering degree from Stanford University. He is a registered Professional Engineer in Texas, California and five other states.